Embedding Analytics with AtScale
Software vendors can embed AtScale functionality into applications leveraging an API service, opening a range of possibilities to extend data experiences with the power of a semantic layer.
Build Interactive Analytics Experiences
A semantic layer organizes raw application data with a logical model that shows metrics and drill-down dimensions to consumers. The semantic layer can power performant, interactive analytics that can be embedded directly into application user experiences.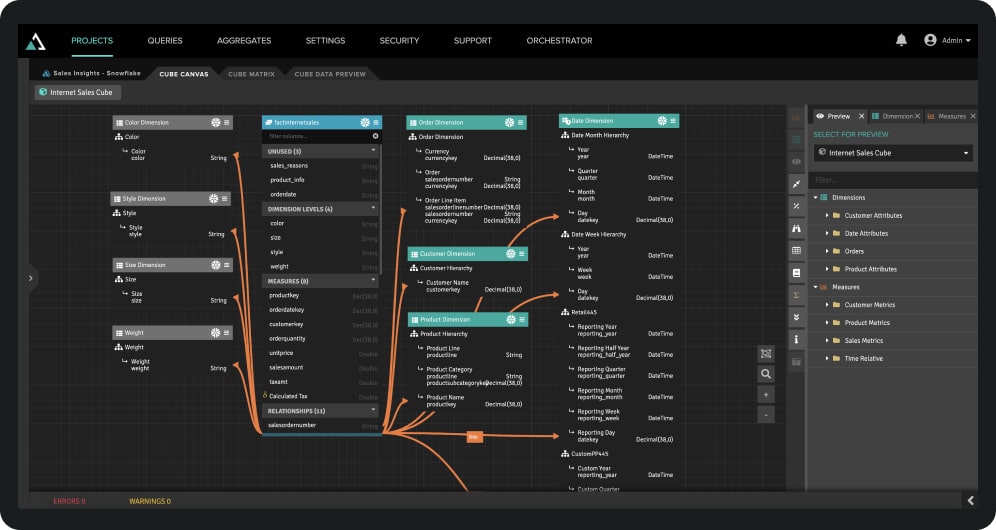 Create New Data Products
When AtScale is embedded it can be used to build new data products that create incremental value for customers and offer new sources of revenue for software vendors. Product teams can expose pre-built, analysis-ready data that delivers new insights from data managed within software applications.
Bring your own BI
Embedded analytics tools enable analysts to tap directly into analysis-ready data sets managed with AtScale using the BI or data science tools of their choice. Compatibility with best-in-class data visualization tools creates a fast time to value and can complement analytics experiences embedded in applications.
Get access to free semantic layer reports, articles, videos and more.